Malaysian Inspired Chicken Curry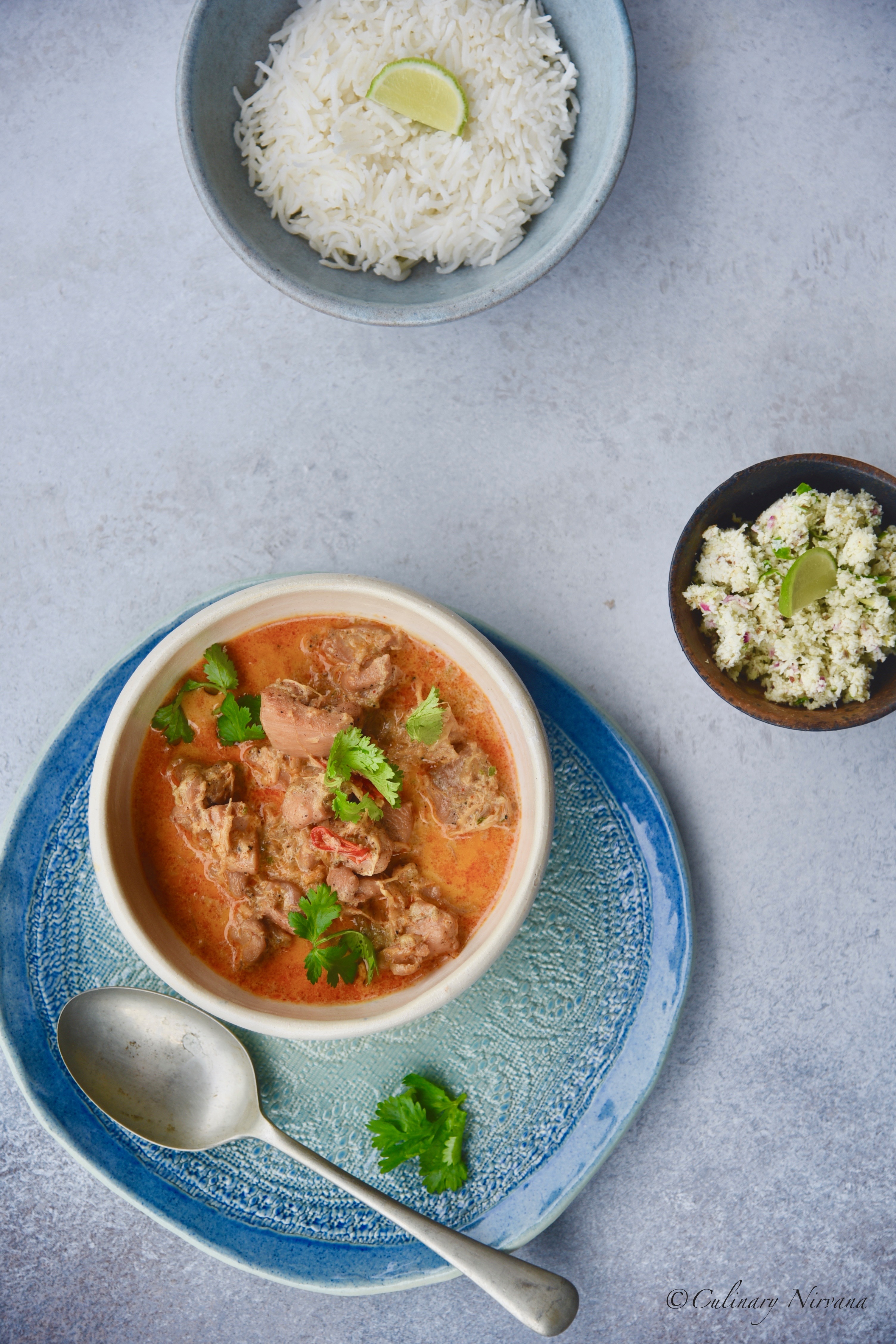 This chicken curry is an absolute delight, it's packed with amazingly fresh flavours and I love it.
Malaysian cuisines has some great flavours and really delicious dishes. Often we talk about Thai, Indonesian cuisines but seldom we pay attention this wonderful cuisine.
I remember the first time I had a Malaysian tofu curry, it was in Langkawi in The Datai. Food brings back some beautiful memories. It was my first trip to an Asian country, we lived in a massive villa with monkey dancing around on trees near by and monitor lizards trolling in pathways. Relaxing massages in a spa near beach and of course delectable food cooked in all those beautiful restaurants. Well I definitely enjoyed the former part than the latter.
Since then I fell in love with Malaysian cuisine. 
I absolutely love Asian flavours in my food, specially flavours like lemongrass, kaffir lime and coconut.
This Chicken curry I am sharing today is one of my go to recipes when I don't feel like making an elaborated curry but when my husband wants a curry and rice. It's very easy and packed with fresh flavours. The first time I made it for his tiffin, he actually sent me a message telling it was excellent and I was shocked because he never sends me a message.. 😉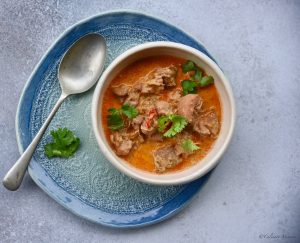 Anyway I have been making this curry from past 2 years and I serve it with rice, I even made a south Indian version of it and my students in Tokyo absolutely loved it.
So this is how you make this simple and delicious curry!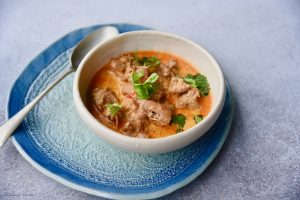 Ingredients:
200 gm chicken thigh cut in strips

1 tbsp ginger garlic paste

1 tsp black pepper powder

1 tsp lemon juice

1 big stick of lemongrass

1 kaffier lime leaf julienne

1 onion sliced

1 inch ginger julienne

2 red chillies sliced

1 tsp or to taste red chilli powder

1 tbsp oil

1 cup coconut milk

½ cup water

Salt to taste

1 tbsp coriander stems

Fresh coriander for garnishing
Instructions :
Marinate the chicken in ginger, garlic paste, lemon juice and black pepper for at least 30 minutes to 2 hours.
Heat oil, add in the bruised lemongrass, kaffier lime leaf and let it release it's flavour for 2 minutes.
Add in the onion and sauté for 3-4 minutes. Add in the marinated chicken and ginger. Brown the chicken for 5 minutes. Add the red chilli powder, salt and fry for another 2 minutes.
Add in the water, let it come to boil. Add in the red chillies, coriander stems, coconut milk and simmer for 10 minutes or till the chicken is cooked.
Garnish with fresh coriander and serve hot with rice.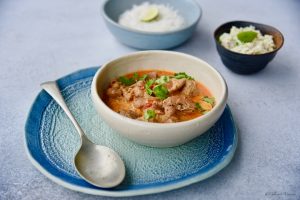 ---
---