I have a thing for couscous, when I want an easy and quick yet filling recipe I always make couscous. You can flavour it with so many different flavours, you can serve it many different choices vegetables, fish or choices.
Last week after my fasting day I made this healthy couscous and served it with roasted cauliflower, this recipe is perfect for lunchbox, picnics or for suppers. Try this low calorie recipe and stay fit! 🙂
Ingredients:
1 medium head cauliflower florets

1 tsp fresh thyme chopped

1 tsp rosemary chopped

½ tsp black pepper powder

½ tsp red chilli powder

1 tsp harissa paste

A few garlic cloves finely chopped

1 tsp lime juice

1 tbsp butter

2 tbsp olive oil

Salt to taste

For couscous:

1 cup couscous

1 cup boiling water

1 tsp butter

Salt to taste

A pinch of saffron

1 small red onion finely chopped

Handful pistachios roughly chopped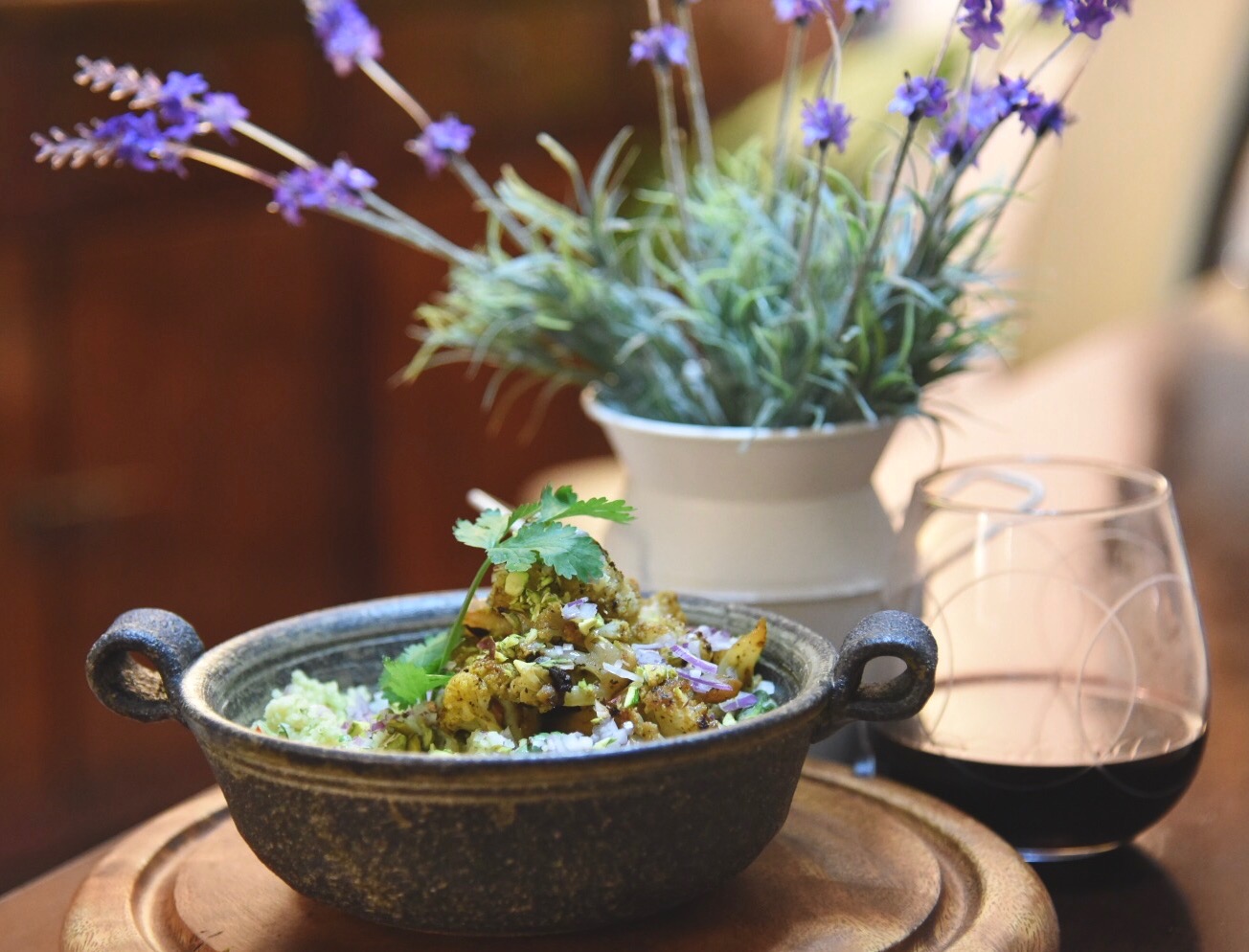 Directions:
Toss cauliflower in above mentioned ingredients. Heat oil in a wok, add cauliflower and sauté for 7-8 minutes. Place it on baking tray and bake in the preheated oven on 220 Celsius/425 Fahrenheit for 20 minutes.
Mix couscous with all the ingredients except onion and pistachios. Pour boiling water over and cover for 10 minutes.
Place the cauliflower pieces over couscous and garnish with onion and pistachios.