Batang Fish Fry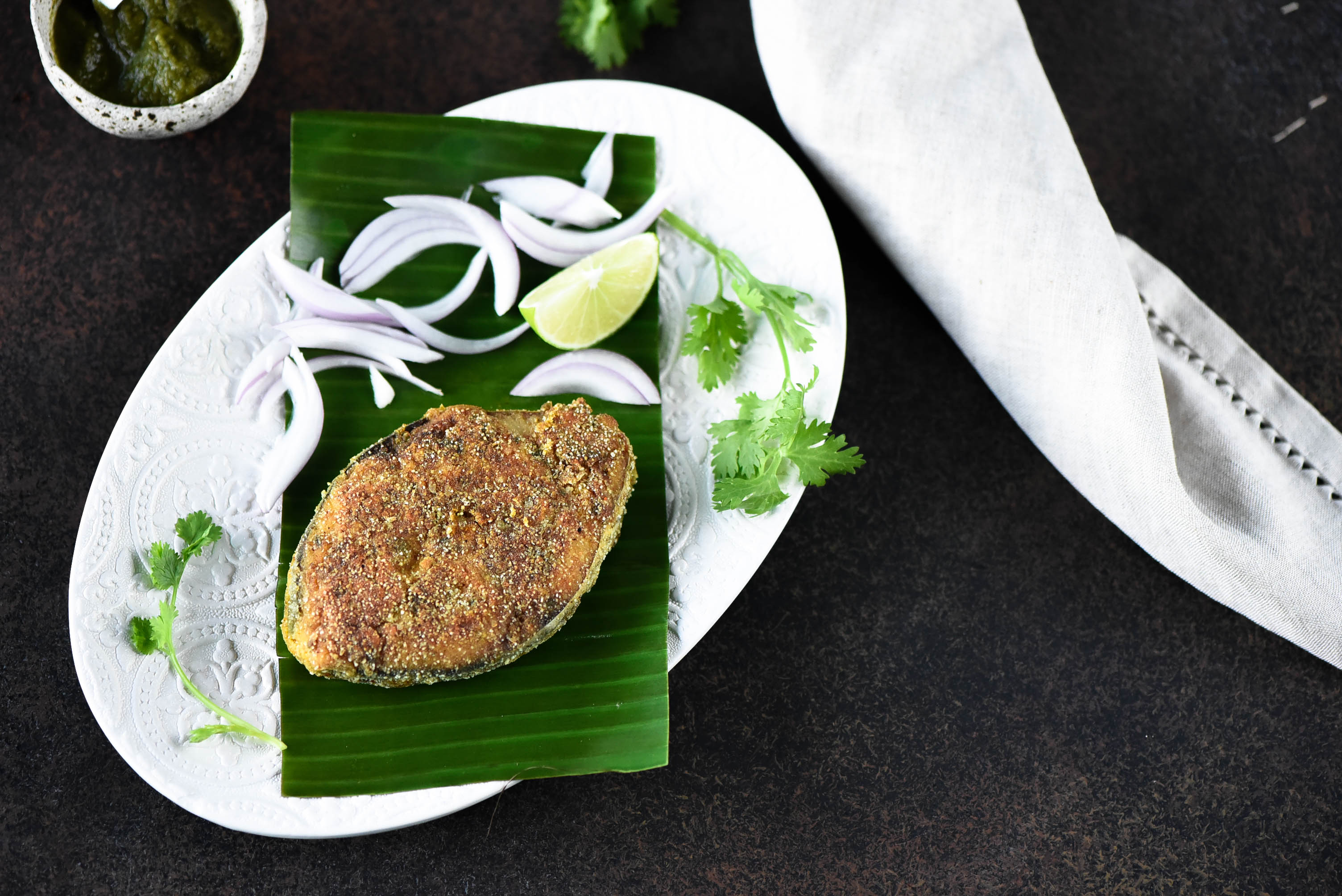 Batang fish fry!
Batang fish is the closest to Indian King Mackerel or Seer Fish. There is an amazingly flavourful seer fish recipe we have in India called Kerala Fish Fry, if I am honest I have had it only twice in my life and once even though I loved the marination, I couldn't eat it because of the strong smell.
A few days ago whilst I was in India, I got an email from this Singapore company, Hai Sia Seafood . They wanted me to do an advertisement for their products and funnily enough I had already cooked their produce. So I said yes! One of their products I was most excited about was this Batang fish because for a longest time I wanted to make this fish fry.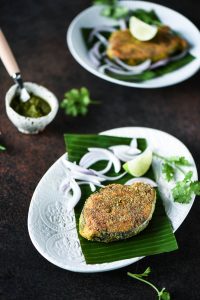 The Batang fish I received from them was a fresh catch and perfectly portioned. So I thought of making this incredible fish fry recipe based on South Asian and Indian flavours.
Most pan fried and shallow fried recipes are made with plain flour but I have replaced that with Indian fine semolina or rawa. It gives that grainy and crispy texture on the fish after frying.
This is a simple recipe and cooks it in a trice. I served it with simple coriander and mint chutney and side of fresh onions.
If you pan fried fish recipes do give these recipes a try.
Pan fried fish with Bombay potatoes.
Do give this recipe a try.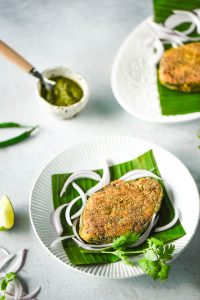 Ingredients:
2 Batang Fish Steaks

2 cloves of garlic

1 sprig of curry leaves

2 sprigs of  coriander roughly chopped

½ tsp black pepper powder

½ tsp each turmeric and red chilli powder

1 green chilli

Salt to taste

1 tsp lime juice
For Frying:
2 tbsp rice powder

1 tbsp fine rawa (semolina)

1 tsp cornstarch

½ tsp salt

½ tsp turmeric powder

Oil to shallow fry
Instructions:
Make a coarse paste of garlic, coriander, curry leaves and all the spices. Rub this marination on the fish steaks and keep it in the fridge for 30 minutes. Take it out before 10 minutes prior frying.
Mix semolina, rice powder, cornstarch with salt and turmeric powder. Drench the fish in this flour from both sides well. Dust the excess off.
Heat oil and shallow fry this fish for about 5-7 minutes or till the fish from both sides is golden brown and crispy. Drain the excess oil on a paper towel.
Serve it with coriander and mint chutney.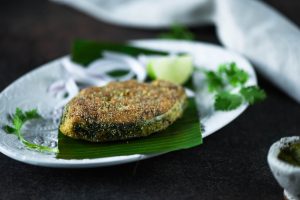 ---
---